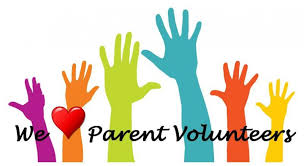 The Big Parent Pay Off is a program designed to encourage parent participation. When parents volunteer, and when the school works in partnership with parents, our kids succeed! As parents, it's not easy to join a committee or find the time to give. At St. Albert the Great, we believe that volunteering can come in many shapes and sizes, and in a wide variety of opportunities. When a parent volunteers at specific events throughout the month, their child(ren) earn a free Dress Down Day. Please see the events and dress down days listed below. A running list of the families that have earned a Dress Down Day will be updated here on this page, so return often to look for great volunteering opportunities!!
Click on the links below to sign up to volunteer:
SELLING GREAT EVENT TICKETS AND RAFFLES
SELLING SPIRIT WEAR AT OUR SATG TABLE
Volunteer Opportunities this month:
| | | |
| --- | --- | --- |
| March 1st | FSA Meeting | 7:00 pm |
| March 2nd | Selling GREAT Event tickets at Fish Fry | |
| March 3rd | Selling GREAT Event tickets after Masses | during school |
| March 5th | Carnival Meeting | 6:30 pm |
| March 23 | Fish Fry selling Great Event tickets | 4:00 - 7:30 pm |
| March 23 | Great Event preparation | 6:30 pm |
| March 24 | Great Event | 4:00 - 7:30 pm |
Parents will need to sign in for all events and sign out.
Here is the list of families that have earned their Spirit Day on Tuesday, April 10th:
| | |
| --- | --- |
| Rosas Family | FSA Meeting |
| Meitus Family | FSA Meeting |
| Komperda Family | FSA Meeting |
| Bon Family | FSA Meeting |
| Dlugopolski Family | FSA Meeting |
| Garcia Family | Bingo 3/6 |
| Bolanos Family | Bingo 3/6 |
| Carrano Family | Coaching Basketball |
| Duarte Family | Coaching Basketball |
| Barrios Family | Coaching Basketball |
| Vasquez Family | Coaching Basketball |
| Maureen Hernandez Family | Coaching Soccer |
| DiMiele Family | Fish Fry 3/9 |
| Mietus Family | Fish Fry 3/9 |
| Rosas Family | Fish Fry 3/9 |
| Dluogopolski Family | Masses 3/11 |
| Almarez Family | Fish Fry |
| Piszczek Family | Fish Fry and Bingo 3/20 |
| Komperda Family | Masses 3/11 |
| Komperda Family | Great Event Preparation |
| Komperda Family | Selling Great Event Tickets |
| Komperda Family | Fish Fry |
| Mietus Family | Fish Fry |
| Mietus Family | Selling Great Event Tickets |
| Mietus Family | Great Event Preparation |
| Rosas Family | Selling Great Event Tickets |
| Rosas Family | Great Event Preparation |
| Dlugopolski Family | Selling Great Event Tickets |
| Dlugopolski Family | Great Event Preparation |
| Walas Family | Great Event Preparation |
| Guardado Family | Fish Fry and sold tickets |
Looking Ahead
The following are dates needed for the month of March into April (with the Spirit Day being on April 10th):
| | | |
| --- | --- | --- |
| March 13th | St. Albert the Great Bingo | 6:30 pm |
| March 16th | Parent Teacher Conference Luncheon | 11:30 am |
| March 17th | Selling GREAT Event Tickets after Masses | 5:30 - 6:30 pm |
| March 18th | Selling GREAT Event Tickets after Masses | 9:00 am - 1:00 pm |
| March 20th | St. Albert the Great Bingo | 6:30 pm |
| March 24th | The GREAT Event | shifts available all day and evening |