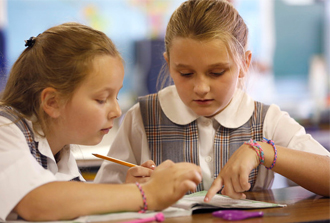 Our curriculum is focused on the spiritual, academic, physical, social, and emotional development of our students. We are certified by the State of Illinois, as are our teachers, and we operate within the guidelines set forth by the Archdiocese of Chicago Office of Catholic Schools.
Our instructional programs begin with three-year-old preschool and continue through grade eight. Our Early Childhood Program is offered to children aged three through six.
Terra Nova standardized testing is administered in grades three, five, and seven in the early spring of each year. Individual results are provided to parents and our school scores are published here on our webpage.
Our faculty, staff, and volunteers are committed to the protection of children and youth, and fully comply with the requirements of the Office for Protection of Children and Youth run by the Archdiocese of Chicago.
St. Albert the Great IXL Sign In Link