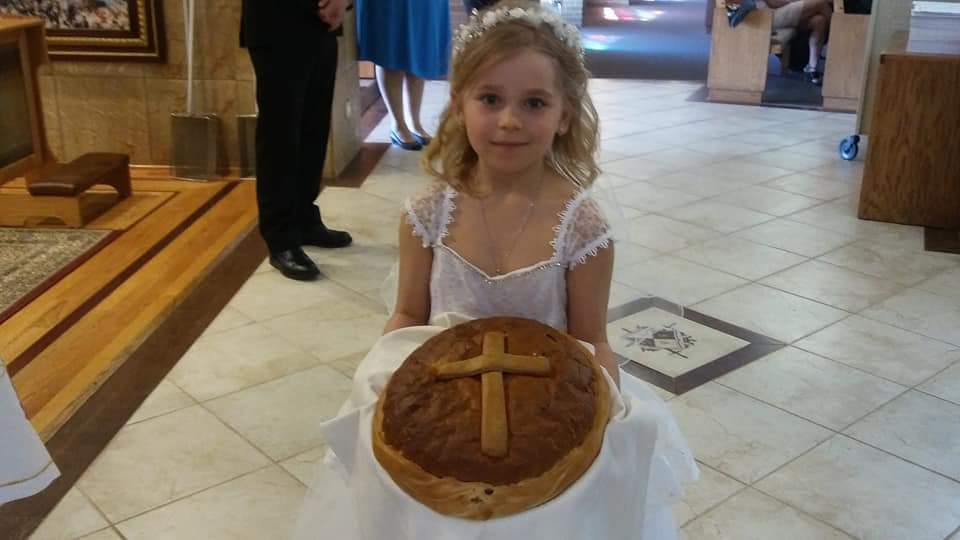 The preparation for the reception of the Sacraments for the first time is done in cooperation with the Religious Education Office of St. Albert the Great Parish. This is done because the school is a part of the greater parish community, and reception of the Sacraments, especially for the first time, is a parish celebration in which all parishioners rejoice.  The school children are taught the Sacraments in their regular Religion classes by their teachers. Parents/guardians are a very important part of the sacramental preparation process. Parent meetings are scheduled, and parent/guardians are required to attend these meetings in order for their children to receive the Sacraments.
Reconciliation - Students in Grade 2 prepare to receive this Sacrament.

Holy Eucharist – Students in Grade 2 prepare to receive this Sacrament.

Confirmation – Preparation for the reception of this sacrament begins in 7th grade. Students in Grade 8 prepare to receive this Sacrament during the second semester of the school year according to the confirming Bishop's schedule.  Eighth graders also are required to attend Confirmation meetings and a special retreat prior to reception of the Sacrament.
St. Albert the Great students attend a weekly all-school Mass. Students in Kindergarten are encouraged to sit with their 6th-8th grade Prayer Partner during Mass.  We also have several special Masses throughout the year.  Examples include the Back to School Mass, Ash Wednesday, and Catholic Schools Week Mass. 
Students from all grade levels are given opportunities to actively participate in liturgical prayer throughout the school year. Examples are: cantoring, reading, carrying gifts, being part of processions or plays, playing instruments, and leading prayer. These are important times for the school community to gather in worship and prayer. Parents are invited and encouraged to attend our Monthly Family Mass every First Sunday at 9:30am mass. 
Students must have a sponsor. Please complete the attach form before May. 8th grade students must complete 10 hours of community service. Find out how they can complete them while they are in school. 
If transfer students will like to complete the sacraments we can provide special lessons and intruction.
A Sacramental Fee of $50.00 for Communion and $100.00 for Confirmation is required.  These fees help to pay for the materials and meetings needed in order to prepare the student and his/her family for reception of the Sacraments.