ST. ALBERT THE GREAT SCHOOL WEDNESDAY TODDLER TIME!!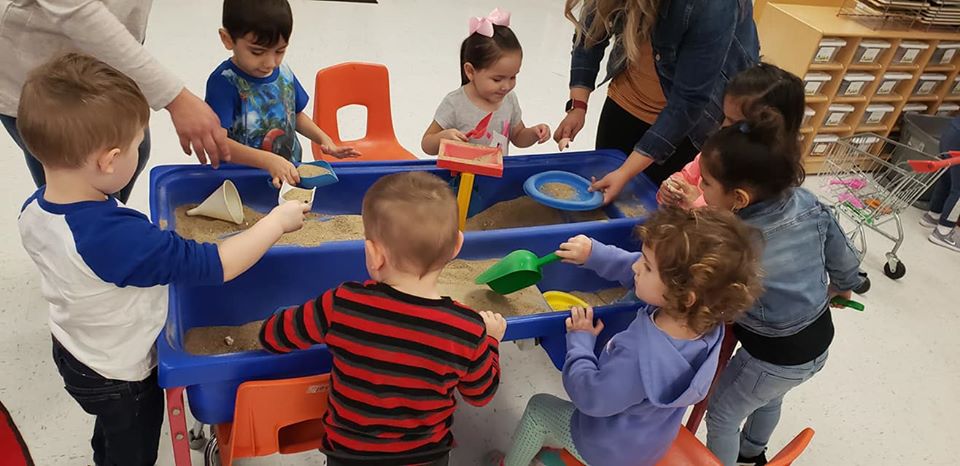 St. Albert the Great school is offering a free two-year-old program on Wednesday mornings for moms, pops, and tots to come together and get those academic juices flowing!  
The program will feature lively and interactive songs, dances, crafts, and activities. St. Albert the Great school offers a space for both moms and toddlers to play, learn, and develop.  Moms, dads, grandparents, and caregivers must attend with the child. Join the group for fun activities and get to know some new friends.
Class Size
The Tot Program serves 15 students along with the child's caregiver. The number of students in the class is intentionally small allowing our tots, their caregiver and the teacher the opportunity to comfortably interact with one another throughout the duration of the class. The Tot Program is designed for one caregiver and their toddler. In the case of twin siblings, the 1:2 ratio of one caregiver to two children is acceptable. The program cannot accommodate younger/older siblings.
Parent/Caregiver Involvement
The caregiver accompanying his/her tot is an essential component to the success of the program. The caregiver is asked to engage, encourage, and foster their child's learning throughout the class. The caregiver is also asked to supervise the child at all times. As the toddlers demonstrate independence and readiness, typically beginning in March, parents/caregivers will transition out of the classroom and into an adjacent room, allowing the child to begin building necessary separation skills.
Program Details
Age: Applicants must be two to five years old
Frequency: Every Wednesday 
Cost:Free
To Apply
Applications are now being accepted for the 2022-2023 academic year. Once covid guidelines are lifted. Please check our facebook page for more information. 
Registration is offered on a first come - first serve basis and is limited to 10 students.